Each panel will address a key component in extending and expanding the early-stage Data Science pipeline:
A career pathway that begins with high school and community college students, with input from industry leaders
Existing Massachusetts policies that support efforts to prepare more students for Data Science careers, as well as needed policy support
Diversity and inclusion programs that can serve as models to guide the creation of programs to engage and support a broader community of Data Science students
Current initiatives for high school and community college students that may form the basis of the early-stage Data Science pipeline
PANEL 3: Enhanced Strategies to Increase Diversity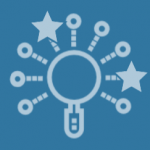 February 10, 2021
10:00 am – 11:30 am ET
Guiding Question: ​
Given that a core strategy for growing the Data Science workforce is to increase its diversity, what have we learned from recent experience that might inform best practices?
Moderator: Kenneth Turner, Mass Life Sciences Center
Pam Eddinger, Bunker Hill Community College
Ginette Saimprevil, Bottom Line
Brenda Darden Wilkerson, AnitaB.org
Ron Walker, Coalition of Schools Educating Boys of Color
PANEL 4: New Pathways for a Data Science Workforce​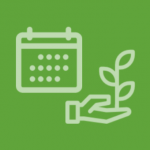 March 10, 2021
10:00 am – 11:30 am ET
Guiding Question: ​
How might EDC's expertise in developing and implementing ​HS and CC data science initiatives form a key element of ​a sustained, multi-year effort to grow, in collaboration with others, the size and diversity of the state's future data science workforce?​
Moderator: Sarita Pillai, EDC
Michael Harris, Bunker Hill Community College
Randy Kochevar, EDC
Rebecca Lewis, EDC
Joyce Malyn-Smith, EDC
PANEL 1: The Data Science Workforce Challenge​

Moderator
Karla Talanian
MassBioEd
As the Director of Talent & Workforce Development for MassBioEd, Karla's mission is to strengthen and grow the region's life sciences workforce. Her analyses of life sciences labor markets are widely used to align educational practices to industry requirements. She oversees the Career Exploration programs, which provide STEM career information to students from middle through graduate school. Karla is directing the launch of two novel apprenticeship programs, which will produce qualified workers while opening doors for under-represented individuals to access meaningful careers. Karla holds a BA in Chemistry from Smith College, an MS in Biotechnology and an MBA from WPI.

Sudeshna Das
Mass General Hospital
Sudeshna Das, Ph.D. is an Assistant Professor in Neurology at the Harvard Medical School, Assistant in Neuroscience at the Mass General Hospital (MGH) and Director of the MGH Biomedical Informatics Core. She directs the data core of the Massachusetts Alzheimer's Disease Research Center (MADRC) and has led the development of several data-analytic platforms at MGH/Harvard. Her research focuses on applying statistical inference and machine learning to high-dimensional molecular -omics datasets and healthcare big-data to advance Alzheimer's research. She collaborates closely with physician-scientists to understand the mechanistic basis of Alzheimer's and other neurodegenerative disorders.

Shuba Gopal
Broad Institute
Shuba Gopal, Ph.D., is a data scientist at the Broad Institute of MIT and Harvard. She works with Human Resources to develop data-driven approaches that enable scientists to excel at their work. Her interests include developing novel approaches to address issues around equity, diversity and inclusion among underrepresented populations and helping ensure every scientific collaboration can be successful. Gopal's capabilities include developing novel algorithms and statistical methods to address these questions. Previously, her work included identifying signals predictive of disease states; integrating and visualizing multidimensional data to discern associations with clinically relevant outcomes; and leading complex projects involving multidisciplinary teams.

Iain McFadyen
LifeMine Therapeutics
Iain McFadyen, Ph.D., is currently Chief Data Officer at LifeMine Therapeutics, where the informatics and computational science functions he leads play an integral role in the genomics driven platform for natural product drug discovery. Prior to LifeMine, Iain spent ~6 years in positions of increasing responsibility at Moderna Therapeutics, leaving as VP of Computational Sciences. The group he built there led efforts to design improved mRNA drugs and vaccines through multi-factorial sequence engineering. Before that, Iain worked at TransForm Pharmaceuticals (leading a Bill & Melinda Gates Grand Challenges in Global Health grant) and Genetics Institute/Wyeth. He holds a Ph.D. and B.Sc. from Loughborough University in the UK.

Sally Trabucco
Foundation Medicine
Sally E Trabucco, Ph.D. joined Foundation Medicine over 4 years ago with the goal of advancing cancer care through genomics data research efforts. Sally received her Ph.D. from the Department of Cell and Developmental Biology in Biomedical Research from University of Massachusetts Medical School. Her dissertation research focused on B cell lymphoma and normal B cell biology. While finishing her dissertation research, she started learning R, python, and data science fundamentals, allowing her to transition to a fully computational position upon graduation. Sally also holds a bachelor's degree in Biology and Biotechnology from Worcester Polytechnic Institute.
PANEL 2: Data Science Education Policy Support​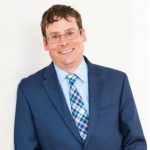 Moderator
A. Wade Blackman
Office of Congresswoman Katherine Clark
A. Wade Blackman is a District Counsel for Congresswoman Katherine Clark (MA-05). He is a thoughtful, compelling, and creative communicator recognized for seeking clarity and understanding of all issues arising. Capable of distilling and articulating matters both complex and straightforward.
Committed to the reasoned collaboration of clients and various competing stakeholders. Dedicated to the discovery, development and and accord of long range and long lasting solutions for success.
Resolute in the value and power of public service and increase in citizen participation in the improvement of public policy.

Elizabeth Bennett
Mass Department of Elementary and Secondary Education
Elizabeth Bennett is the Department of Elementary and Secondary Education's new Associate Commissioner for College, Career and Technical Education. Elizabeth has worked in vocational technical education for the past twenty years. She recently completed a C.A.G.S. program in Urban Justice and Sustainability at Tufts University and is a graduate of Rivier University in Nashua, NH, where she earned her master's degree in educational administration. In her four years as at Greater Lawrence Technical School, most recently as Director of Grants, Community, and Workforce Development, Elizabeth has secured over one million dollars in competitive grant funding to enhance the school's educational services and lead the development of the state's inaugural "After Dark" program. She has worked with local agencies, postsecondary institutions, businesses, and industries to build partnerships to provide workforce-training needs. Elizabeth serves on a number of committees in the community including the Merrimack Valley Workforce Investment Board Youth Council, The Greater Lawrence Opioid Alliance, and the Bilingual Manufacturing Solutions team as part of her project work with Lawrence Leads/The Lawrence Partnership.

David Cedrone
Mass Department of Higher Education
David Cedrone is Associate Commissioner for Workforce Development and STEM at the Massachusetts Department of Higher Education (DHE). He oversees the STEM Starter Academy program across Massachusetts' 15 community colleges, engaging a more diverse population of students and supporting their completion of STEM degrees and advancement to university programs or entry into the workforce. David also administers workforce grant programs focusing on the needs of adult learners, including: Training Resources and Internships Network, Bridges to College and Nursing and Allied Health.

Robert LePage
Mass Executive Office of Education
Robert LePage is the Assistant Secretary for Career Education in the Massachusetts Executive Office of Education (EOE). In his role, he is primarily focused post-secondary and higher education career educational program strategies to meet the talent and workforce needs of employers in the Commonwealth. He supports EOE's Workforce Skills Cabinet initiatives in collaboration with Labor and Workforce Development and Housing and Economic Development and serves as a member of the MassHire State Workforce Board.

Tom Sannicandro
Mass Association of Community Colleges
Tom Sannicandro is currently the Director of the Massachusetts Association of Community Colleges. He served as State Representative in Massachusetts for 12 years, six years as the Chair of the Joint Committee on Higher Education, where he authored of a number of groundbreaking laws affecting access to higher education. He was the Director of the Institute of Community Inclusion at University of Massachusetts Boston. He is an attorney and has a a PhD from Brandeis University, an MPA from Harvard University, a law degree from Suffolk University and a BA from the College of the Holy Cross.