Each panel in the series addressed a key component in extending and expanding the early-stage Data Science pipeline:
A career pathway that begins with high school and community college students, with input from industry leaders
Existing Massachusetts policies that support efforts to prepare more students for Data Science careers, as well as needed policy support
Diversity and inclusion programs that can serve as models to guide the creation of programs to engage and support a broader community of Data Science students
Current initiatives for high school and community college students that may form the basis of the early-stage Data Science pipeline
Each panel is described below, with short bios of the panelists and links to videos of each.
PANEL 1: The Data Science Workforce Challenge​

Moderator
Karla Talanian
MassBioEd
As the Director of Talent & Workforce Development for MassBioEd, Karla's mission is to strengthen and grow the region's life sciences workforce. Her analyses of life sciences labor markets are widely used to align educational practices to industry requirements. She oversees the Career Exploration programs, which provide STEM career information to students from middle through graduate school. Karla is directing the launch of two novel apprenticeship programs, which will produce qualified workers while opening doors for under-represented individuals to access meaningful careers. Karla holds a BA in Chemistry from Smith College, an MS in Biotechnology and an MBA from WPI.

Sudeshna Das
Mass General Hospital
Sudeshna Das, Ph.D. is an Assistant Professor in Neurology at the Harvard Medical School, Assistant in Neuroscience at the Mass General Hospital (MGH) and Director of the MGH Biomedical Informatics Core. She directs the data core of the Massachusetts Alzheimer's Disease Research Center (MADRC) and has led the development of several data-analytic platforms at MGH/Harvard. Her research focuses on applying statistical inference and machine learning to high-dimensional molecular -omics datasets and healthcare big-data to advance Alzheimer's research. She collaborates closely with physician-scientists to understand the mechanistic basis of Alzheimer's and other neurodegenerative disorders.

Shuba Gopal
Broad Institute
Shuba Gopal, Ph.D., is a data scientist at the Broad Institute of MIT and Harvard. She works with Human Resources to develop data-driven approaches that enable scientists to excel at their work. Her interests include developing novel approaches to address issues around equity, diversity and inclusion among underrepresented populations and helping ensure every scientific collaboration can be successful. Gopal's capabilities include developing novel algorithms and statistical methods to address these questions. Previously, her work included identifying signals predictive of disease states; integrating and visualizing multidimensional data to discern associations with clinically relevant outcomes; and leading complex projects involving multidisciplinary teams.

Iain McFadyen
LifeMine Therapeutics
Iain McFadyen, Ph.D., is currently Chief Data Officer at LifeMine Therapeutics, where the informatics and computational science functions he leads play an integral role in the genomics driven platform for natural product drug discovery. Prior to LifeMine, Iain spent ~6 years in positions of increasing responsibility at Moderna Therapeutics, leaving as VP of Computational Sciences. The group he built there led efforts to design improved mRNA drugs and vaccines through multi-factorial sequence engineering. Before that, Iain worked at TransForm Pharmaceuticals (leading a Bill & Melinda Gates Grand Challenges in Global Health grant) and Genetics Institute/Wyeth. He holds a Ph.D. and B.Sc. from Loughborough University in the UK.

Sally Trabucco
Foundation Medicine
Sally E Trabucco, Ph.D. joined Foundation Medicine over 4 years ago with the goal of advancing cancer care through genomics data research efforts. Sally received her Ph.D. from the Department of Cell and Developmental Biology in Biomedical Research from University of Massachusetts Medical School. Her dissertation research focused on B cell lymphoma and normal B cell biology. While finishing her dissertation research, she started learning R, python, and data science fundamentals, allowing her to transition to a fully computational position upon graduation. Sally also holds a bachelor's degree in Biology and Biotechnology from Worcester Polytechnic Institute.
PANEL 2: Data Science Education Policy Support​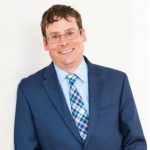 Moderator
A. Wade Blackman
Office of Congresswoman Katherine Clark
A. Wade Blackman is a District Counsel for Congresswoman Katherine Clark (MA-05). He is a thoughtful, compelling, and creative communicator recognized for seeking clarity and understanding of all issues arising. Capable of distilling and articulating matters both complex and straightforward.
Committed to the reasoned collaboration of clients and various competing stakeholders. Dedicated to the discovery, development and and accord of long range and long lasting solutions for success.
Resolute in the value and power of public service and increase in citizen participation in the improvement of public policy.

Elizabeth Bennett
Mass Department of Elementary and Secondary Education
Elizabeth Bennett is the Department of Elementary and Secondary Education's new Associate Commissioner for College, Career and Technical Education. Elizabeth has worked in vocational technical education for the past twenty years. She recently completed a C.A.G.S. program in Urban Justice and Sustainability at Tufts University and is a graduate of Rivier University in Nashua, NH, where she earned her master's degree in educational administration. In her four years as at Greater Lawrence Technical School, most recently as Director of Grants, Community, and Workforce Development, Elizabeth has secured over one million dollars in competitive grant funding to enhance the school's educational services and lead the development of the state's inaugural "After Dark" program. She has worked with local agencies, postsecondary institutions, businesses, and industries to build partnerships to provide workforce-training needs. Elizabeth serves on a number of committees in the community including the Merrimack Valley Workforce Investment Board Youth Council, The Greater Lawrence Opioid Alliance, and the Bilingual Manufacturing Solutions team as part of her project work with Lawrence Leads/The Lawrence Partnership.

David Cedrone
Mass Department of Higher Education
David Cedrone is Associate Commissioner for Workforce Development and STEM at the Massachusetts Department of Higher Education (DHE). He oversees the STEM Starter Academy program across Massachusetts' 15 community colleges, engaging a more diverse population of students and supporting their completion of STEM degrees and advancement to university programs or entry into the workforce. David also administers workforce grant programs focusing on the needs of adult learners, including: Training Resources and Internships Network, Bridges to College and Nursing and Allied Health.

Robert LePage
Mass Executive Office of Education
Robert LePage is the Assistant Secretary for Career Education in the Massachusetts Executive Office of Education (EOE). In his role, he is primarily focused post-secondary and higher education career educational program strategies to meet the talent and workforce needs of employers in the Commonwealth. He supports EOE's Workforce Skills Cabinet initiatives in collaboration with Labor and Workforce Development and Housing and Economic Development and serves as a member of the MassHire State Workforce Board.

Tom Sannicandro
Mass Association of Community Colleges
Tom Sannicandro is currently the Director of the Massachusetts Association of Community Colleges. He served as State Representative in Massachusetts for 12 years, six years as the Chair of the Joint Committee on Higher Education, where he authored of a number of groundbreaking laws affecting access to higher education. He was the Director of the Institute of Community Inclusion at University of Massachusetts Boston. He is an attorney and has a a PhD from Brandeis University, an MPA from Harvard University, a law degree from Suffolk University and a BA from the College of the Holy Cross.
PANEL 3: Enhanced Strategies to Increase Diversity

Moderator
Kenneth Turner
Mass Life Sciences Center
Kenneth Turner is President and CEO of the Massachusetts Life Sciences Center (MLSC), where he directs and oversees the center's operations, investment strategy, programs, and partnerships. Mr. Turner previously held leadership positions with Massport, Commonwealth of Massachusetts Department of Veterans' Services, AOL Time Warner, Hallmark Cards, and Hasbro Toys.
A retired U.S. Navy Captain and submarine nuclear weapons system officer with 26-years of service, Mr. Turner holds a B.S. degree in Liberal Arts from Southern University and A&M College, Baton Rouge, LA.

Pam Eddinger
Bunker Hill Community College
Pam Eddinger is president of Bunker Hill Community College (BHCC), the largest of 15 community colleges in Massachusetts. Dr. Eddinger began her tenure at BHCC in 2013.  Dr. Eddinger's service in the Community College movement spans more than 25 years, with senior posts in academics and student affairs, communications and policy, and executive leadership. In addition to the chairpersonship of the community college national reform network Achieving the Dream (ATD), Dr. Eddinger serves on a number of boards and commissions, including the New England Commission of Higher Education (NECHE), WGBH Boston, the Greater Boston Chamber of Commerce, the Boston Foundation (TBF), the Massachusetts Workforce Development Board, and the Boston Private Industry Council. Dr. Eddinger was honored in 2016 by the Obama White House as a Champion of Change. She earned a bachelor's degree in English from Barnard College in New York City and her masters and doctorate in Japanese Literature from Columbia University.

Ginette Saimprevil
Bottom Line
As an alumna of Bottom Line, Ginette brings instant credibility and a unique message to fundraising and external relations, as well as internal culture building. As an internal candidate, she brings over 14 years of experience at Bottom Line, while also providing an external lens to the challenges and opportunities facing MA, having spent the last 9 years in our New York region. As interim Executive Director, Ginette has proven to be an immediate stabilizing force for a staff that has endured significant instability between leadership transitions and COVID-19. With her extensive experience managing large teams, leading external relationships, and overseeing programmatic outcomes we are confident Ginette will help Bottom Line continue to be a leader in the College Access and Success space.

Ron Walker
Coalition of Schools Educating Boys of Color
Ron Walker has over 45 years of experience serving as a teacher, principal, staff developer, and consultant in various educational communities. Currently, Ron serves as the Executive Director and is a founding member of the Coalition of Schools Educating Boys of Color (COSEBOC). The mission of COSEBOC, founded in 2007, is to connect, inspire, support and strengthen school leaders dedicated to the social, emotional and academic development of boys and young men of color. Under his leadership COSEBOC is impacting over 600 schools across the nation with a combined student population of over 300,000. COSEBOC has been recognized for its work on changing the negative narrative often perpetuated by the media and others to a positive counter narrative that lifts up the gifts, talents and promise possessed by boys and young men of color.

Brenda Darden Wilkerson
AnitaB.org
Brenda Darden Wilkerson is an advocate for access, opportunity, and social justice for underrepresented communities in technology. She currently serves as the President and CEO of AnitaB.org, an organization that connects, inspires, and strives for greater equality for women technologists in business, academia, and government. She founded the original Computer Science for All program, building computer science classes into the curriculum for every student in the Chicago Public Schools, and serving as the inspiration for the Obama administration's national CS For All initiatives.
PANEL 4: New Pathways for a Data Science Workforce​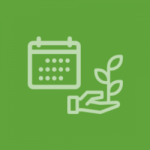 March 10, 2021
10:00 am – 11:30 am ET
Guiding Question: ​
How might EDC's expertise in developing and implementing ​HS and CC data science initiatives form a key element of ​a sustained, multi-year effort to grow, in collaboration with others, the size and diversity of the state's future data science workforce?​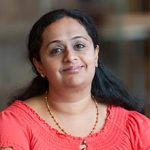 Moderator
Sarita Pillai
EDC
Sarita Pillai, a highly skilled leader of national technical assistance centers, works to enhance the quality and equity of pre-K–12 STEM education. She has expertise in workforce development, the future of work at the Human-Technology Frontier, technical support, strategic dissemination, and participatory design.
Pillai leads initiatives that focus on ensuring all youth build the foundational STEM skills they need to succeed in the workforce and postsecondary education. She is the principal investigator (PI) of the National Science Foundation (NSF)-funded STEM Learning and Research Center at EDC and the co-PI of the NSF's Center for Innovative Research in Cyberlearning.
Drawing on her background as a computer scientist and technology developer, Pillai has led participatory design projects that engage middle and high-school aged youth from underrepresented groups in developing innovative STEM resources. She is dedicated to closing opportunity gaps, advancing equity in education, and broadening participation in STEM.
Pillai holds an MBA from Bentley University, a BS in Computer Science from Northeastern University, and graduated from the American Express Leadership Academy.

Michael Harris
Bunker Hill Community College
Michael Harris is a professor at Bunker Hill Community College where he developed data science curriculum. He created the Data Management Fast Track Certificate, which is aimed towards training people in data literacy, and the follow up Data Analytics Certificate which will explores different machine learning techniques and languages for data analysis. He also created the Data Analytics AS degree. The curriculum focuses on R, Python and SQL with other tools such as Tableau integrated into the courses.
Michael has worked in various industries in his career and has many different accomplishments. He worked as a lobsterman for 7 years and owned/operated the F/V Cormorant. He graduated from college first in his class with a BS degree in mechanical engineering and has an MBA. He worked as a design engineer for the solar space telescopes XRT on Hinode and AIA on SDO while at the Harvard-Smithsonian Center for Astrophysics. He was also a lead engineer on the SUGV robot for Boeing and the US Army while at iRobot. He has worked at BHCC as an adjunct professor at BHCC for 13 years and has been full time faculty for the past 7.

Randy Kochevar is director of the Oceans of Data Institute, as well as an adjunct instructor at Monterey Peninsula College. Trained as a marine biologist, Randy has been involved in exhibit development, print and multimedia publishing, media relations and science education at the Monterey Bay Aquarium and Stanford's Hopkins Marine Station. He has served as principal investigator on the Ocean Tracks, Real World-Real Science, and Streams of Data education research programs, all of which focus on integrating data literacy skills into K-16 education.

Rebecca Lewis, an expert in STEM education, leads initiatives that catalyze young people's interest in STEM and connect classroom experiences with the world of work. Lewis leads initiatives that focus on engaging leaders from STEM industries, corporations, schools, and communities in collaborating to improve students' outcomes. As director of EDC's Amgen Biotech Experience (ABE) Program Office, she manages a large portfolio of projects focused on strengthening high school biology in the U.S. and abroad. Lewis holds a BS from the University of Wisconsin-Madison, an MAT in biology from Northeastern University, and a CAES from Boston College.

Joyce Malyn-Smith, distinguished scholar at EDC, Inc., is a national expert on STEM career development and workforce education. She leads a body of work to enhance STEM learning and support people in using their STEM skills, knowledge, and dispositions to pursue productive and rewarding careers. Her projects develop industry/education connections between K-12 foundational skills, college/university skills, and skills needed for success in work at the Human-Technology Frontier; and asks the question – what does it mean to be human in the age of artificial intelligence (AI), big data and advanced technologies.